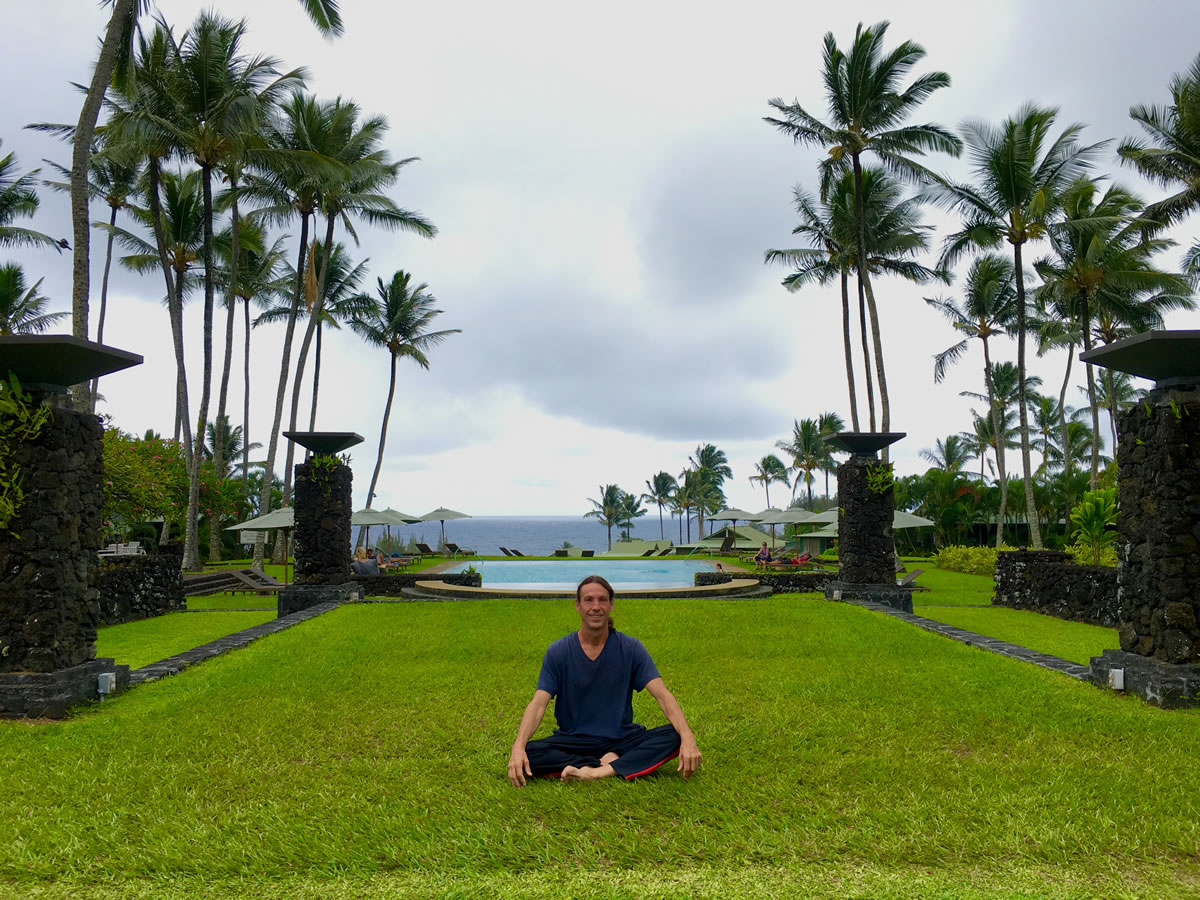 Jody has been practicing daily for the past 24 years and is passionate about sharing the many health benefits of a regular Yoga and meditation practice.
He draws his understanding from a variety of Yoga styles and techniques, particularly inspired by the philosophy and disciplines of the Hatha and Ashtanga lineages.
Jody communicates clear and purposeful instructions that support each individuals learning process. He encourages a meditative approach and is passionate about Yoga as a tool for healing.
Sports and athletics have played a large role in Jody's life. Growing up he competed in cross country, football, basketball, baseball, hockey, track, wrestling, and tennis.
While in college he noticed the effects that cumulative injuries and accidents have on our physical and mental well-being. Taking refuge in a variety of yoga classes and styles, he slowly and methodically regained his overall health and vitality.
Today, Jody applies his background to create classes with sequences that emphasize the linking of breath with proper movement, directing attention inward, and becoming more aware of each precious moment.
Classes are holistic and encourage the proper flow of energy throughout your body while incorporating the key elements of safe and healthy alignment.
Jody has a kind and friendly approach which ensures a safe, happy, and nurturing environment. Because of Yoga's ability to heal, transform, and expand; you will be taken on a joyful journey of self inquiry and exploration; with a focus on reaching your highest potential with care, grace and confidence.
Jody completed his formal training in 2009 with David Kyle (Ashtanga Vinyasa Flow; Rocket Yoga). From 2009 – 2010 Jody was the resident instructor at Isabella Goldsmith's private 3 mile ocean front, Las Alamandas resort.
In 2010, Jody returned to Maui and began guiding Yoga and meditation classes in the town of Hana on Maui's tropical east coast.
For the past 4 years he has been guiding classes at the Travaasa hotel 5 days a week, bringing function and joy to all.